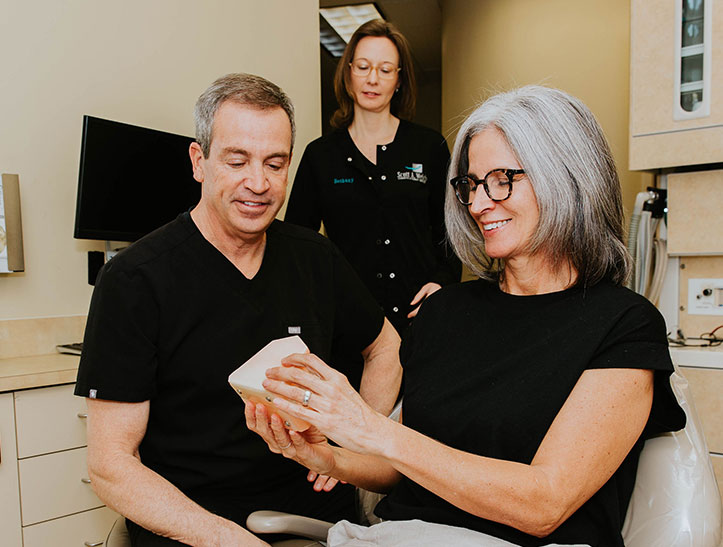 Are you afraid of coming to the dentist? Regular dental checkups are a critical part of your overall health maintenance. Dental issues such as gum disease, cavities, damaged teeth, and other concerns must be addressed in a timely manner so they don't get worse. Unfortunately, many people put off going for checkups or having necessary dental work done because they are afraid of the dentist.

We Understand Dental Anxiety

If you have dental anxiety, rest assured that Dr. Scott Welch and his experienced team understand your fears and can help you get the oral care you need without extreme stress! A big part of anxiety reduction is information: all of our staff give clear, step-by-step explanations of whatever dental procedure we are completing, allowing you to take breaks or ask questions throughout your visit. The second component of anxiety reduction is pain avoidance, and we are known for the gentle, compassionate dental care we give. Our goal is for you to receive the best possible dental care in the most comfortable environment we can provide.

If needed, we offer mild and moderate sedation dentistry to help you relax. If appropriate, we may prescribe an oral anxiety-reduction medication for the day of the treatment. In addition, we may use nitrous oxide during treatment to help you stay calm and comfortable.

From education, compassionate care, pain avoidance, and patience to sedation dentistry options, we do everything we can to minimize your fears while making your visit with us productive and positive.

BACK TO MISCELLANEOUS SERVICES

CONTACT US